Gathering with other wellness seekers
Hi! My name is Erin Alice and I'm a mama to 4. Our two youngest are homeschooled, our oldest works serving kids in tough situations and our only son just returned from his deployment to the middle east. #armystrong
We first tried oils because our kids had big emotions from foster care, adoption, surgeries and LOTS of doctor's appointments. What started with wanting little bottles of emotional goodness, became an entire lifestyle change that brought chemical free cleaners, supplements & everyday items into our lives.
Now I spend my free time helping other homes make those same changes. Want to learn more? We are here for you too.
Notable Facts on Erin Alice
Contact Erin Alice
Want to learn more about how we use oils for homeschool, supporting the emotions that come from surgeries, foster care & adoption? Are you ready to change out your everyday items with chemical free alternatives? Just complete the contact form to begin a whole new wellness journey for your life!
Diffuser blends, Recipes & More
Gathering ideas, recipes and more as we walk this wellness journey together.
Dealing with Difficulties and Emotions
January 10, 2021
Emotions. We all have them.
Sometimes we control them. And sometimes they control us.
Maybe you have always struggles with not allowing your emotions to overtake you and interfere with everyday life. Or maybe 2020 has brought emotions to a whole other level.
Essential oils can play a huge part in helping you find steady ground again.
Gary Young started his day with this routine. And now, so do countless others.
Valor is one my favorites. It has a beautiful blue color and smells fruity. We call it courage in a bottle.
With over 17 different oils like lavender, frankincense and rose, this blend is uplifting and can ease stressful emotions.
Joy is one of my top go-to's when dealing with the winter blues.
The last step in the Great Day Protocol provides a feeling of strength and protection. I like to wear this oil on days that I am going to be with people who may not always agree with me.
Fall & Winter Essential Oil Must Haves
January 9, 2021
Colder weather is quickly coming. And now, more than ever, we need to be prepared for everything it brings with it. Check out a few of my must-haves to make our home cozy and our bodies prepared.
The first place I begin is by making sure we have the following items on hand from the Thieves line. Diffusing Thieves makes your home smell like you have been baking all day as it is putting goodness into the air for everyone who breathes it in. And the Thieves cough drops and chest rub are something we don't go without at any time of year.
Breathe Again oil blend is a combination of Peppermint, Myrtle, Copaiba and four different kinds of Eucalyptus. After our youngest stopped barking like a seal while running up and down the soccer field because we applied this before every game, I started keeping it in my purse so it was always with us. For several years now we have been applying Breathe Again or RC before heading into stores or large group events.
I diffuse ImmuPower most winter nights while we are sleeping. It makes our immune systems happy and has the added benefit of knocking me out at bedtime.
Don't let the cute names and kid-friendly labels fool you. Be sure to have the KidScents line on hand even if you don't have littles in your home. Not only is it easy for oilers any age to know how to use them, they offer a slightly different combination of oils than their "adult" counterparts making them essential in every home.
DiGize is a great oil to have on hand heading into the holidays when folks are more inclined to eat foods they normally don't in quantities they probably shouldn't. Just add a few drops of DiGize Vitality to a veggie capsule or a warm cup of tea. Your tummy will thank you.
Fall & Winter Supplement Must Haves
We never used to be daily supplement takers until John began using a few from Young Living and realized that his lifetime battle with hot, achy joints came to a sudden end. Now, we will never stop taking them. Here are out top 5 plus a daily high antioxidant drink that altered our daughter's health. Forever.
Several folks in our home are unable to eat gluten. And we try to stay away from dairy as much as possible because itchy skin and upset bellies are no fun for anyone. Taking a daily probiotic is just one way to help tired tummies get back to a more normal state. We took Life 9 every day at bedtime for 3 months when we first got started. Now we take it a few times a week as needed.
ImmuPro is for immune systems big and small. Be sure to give this chewable supplement at bedtime or about 20 minutes beforehand.
Even though we don't take it daily, I always have a few bottles of Inner Defense on hand for when our immune system needs a boost. Since it is filled with some spicy oils like Oregano, Thyme and Thieves, be sure to take it with food.
Drinking 2oz of Ningxia Red daily has been our routing for the past 5 years. This high antioxidant fruit puree benefits every system of your body and has been an essential part of our daughter's daily brain health routine.
And what would fall and winter wellness support be without good ole Super C? This water soluble vitamin is a must-have that we need to replenish daily because our body doesn't store it for future use. As an added benefit-Vitamin C makes your Cardiovascular System happy too.
January Promotions
January 8, 2021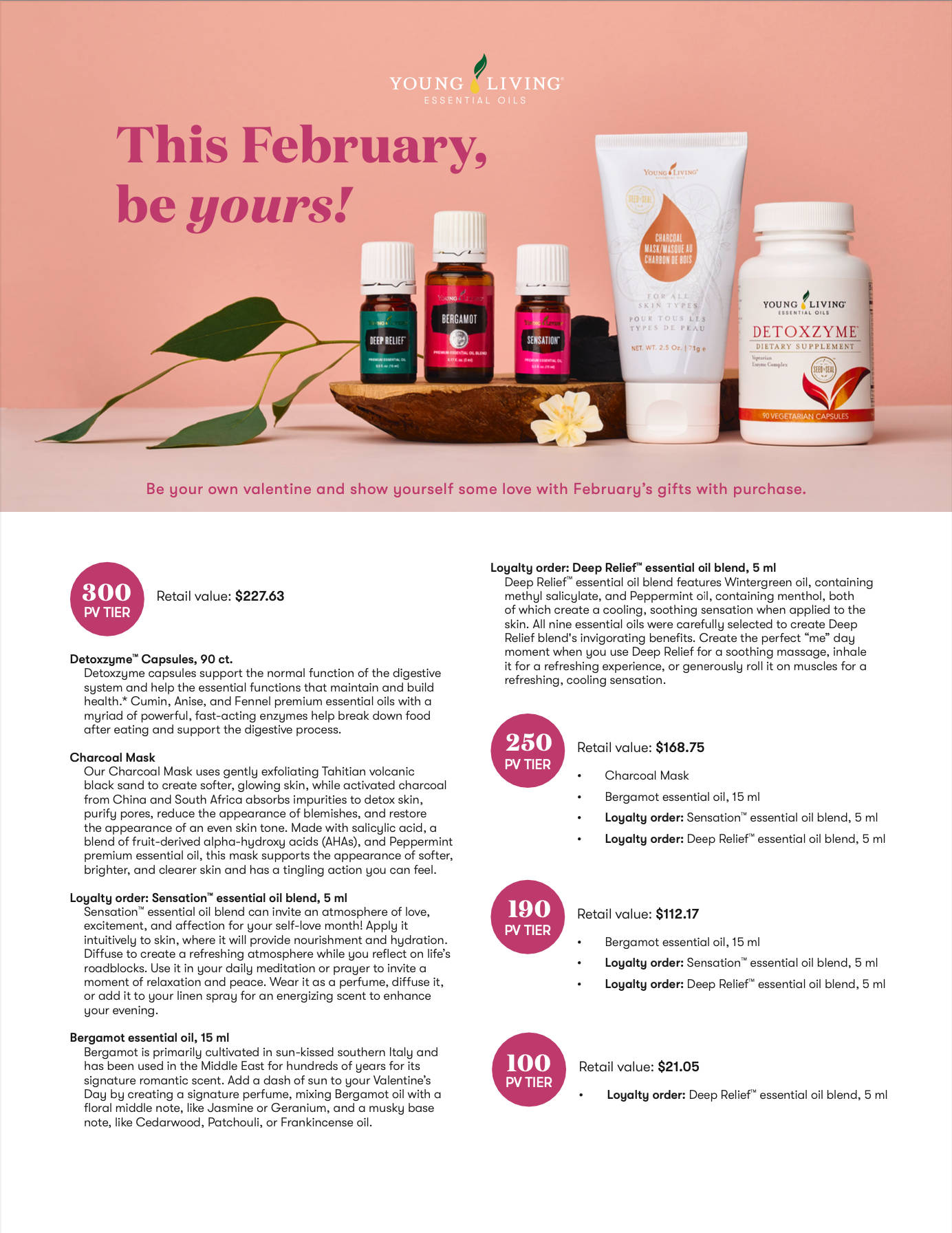 Want to learn more about the Young Living Promo?
Click here
to contact Erin — Essential oils Columbus , OH
YL #1326756